LATHAM™ Pool Liners.
Only the best.
Aruba Blue? Cobalt Lake Grey? Santa Cruz Sandstone? What liner is the colour of your paradise?
Whatever colour/pattern combo you choose—and there are many—LATHAM™ uses an innovative Ultra-Seam technology that makes floor seams stronger and virtually invisible. With over 60 years of experience designing with only the best materials, LATHAM™ liners are not only beautiful, they extend the life of your pool. So whether you're picking your first pool liner, or replacing an unsightly one, Dream Pools installs only the best.
LATHAM™ stands by its liners, backing them with one of the best warranties in the industry.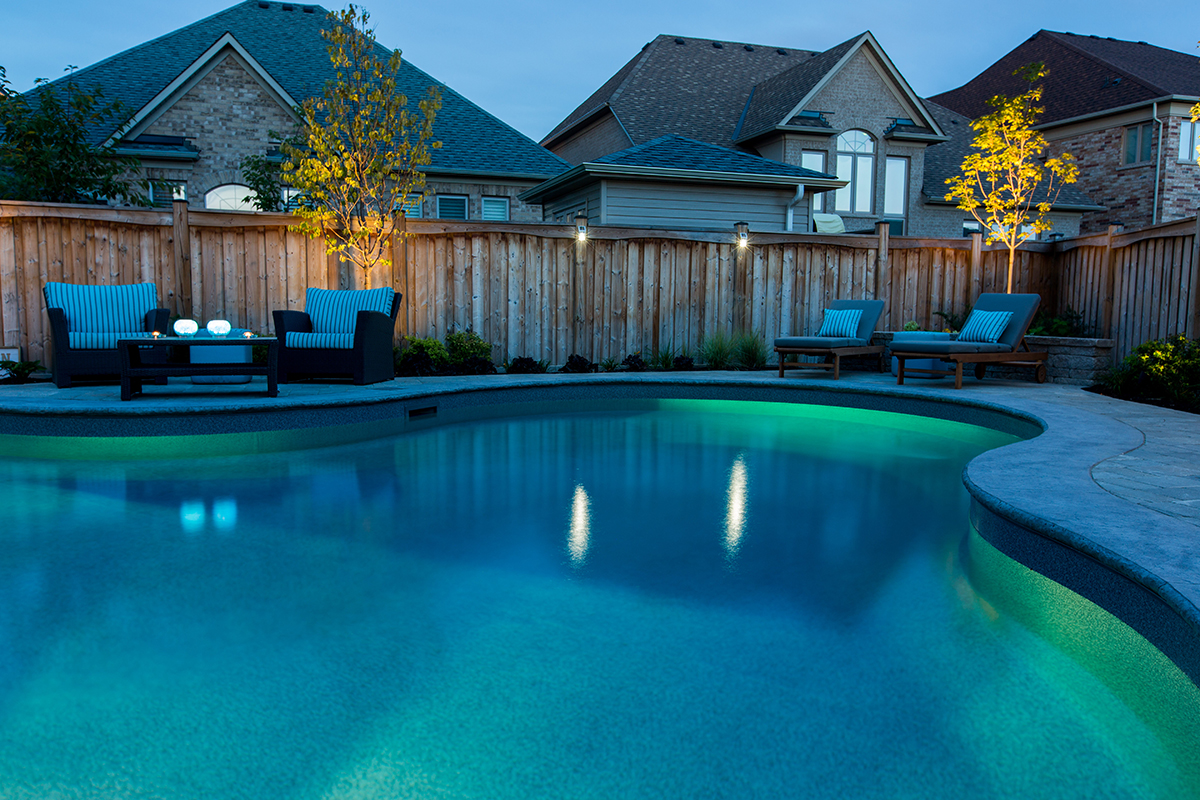 Canada's #1 choice
Why go vinyl?
Vinyl liner pools offer the best selection and value for your money. They work in the cold Canadian climate because they're durable in the winter months. And they are flexible when it comes to customization with a vast selection of liner patterns, step options, pool shapes, and pool sizes.